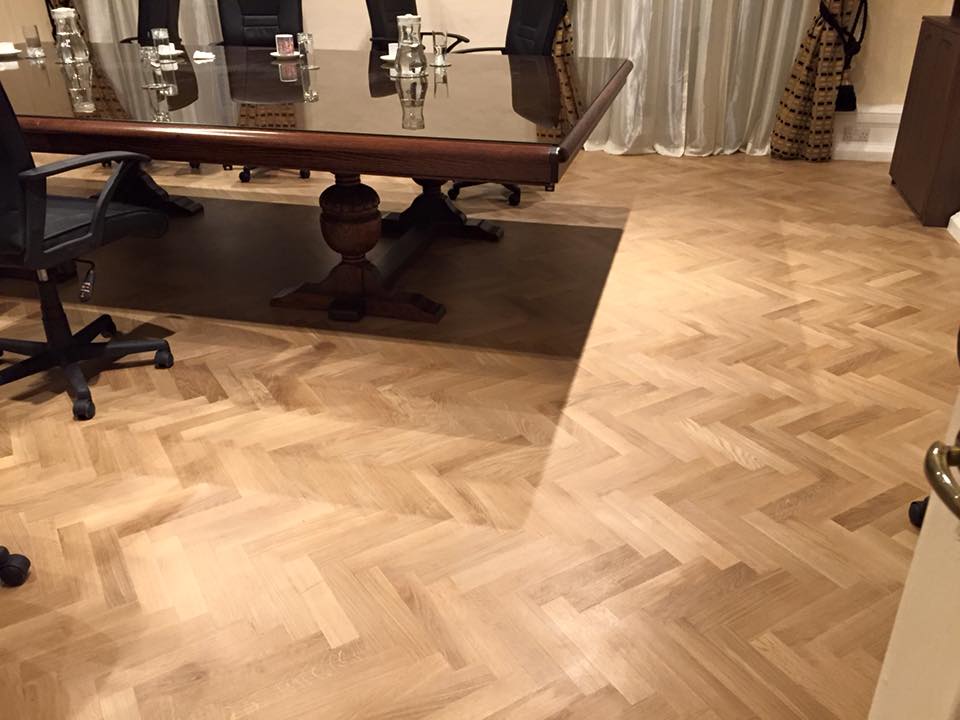 Parquet floors are similar or contrasting woods, such as oak, walnut, and cherry, and are placed in angular, geometric formations to create the floor. The more expensive parquet floors use richly colored tropical hardwoods. There are a wide variety of patterns available together with borders and medallions to accompany them. Parquet flooring is especially beautiful when the patterns are enhanced by stains and smooth finishes that bring out the lustrous three- dimensional effect.
Due to the increasing demand of parquet flooring in Malta, M. Demajo Timbers Ltd stocks different species of wood in different size and thicknesses depending on the type.  We offer the product ready, including installation, sanding and varnishing use of our own products.
Our prime concern is to ensure that the surface has the correct moisture and is sound and flat. Where required, a specific material to cut the dampness is applied, or level the floor if uneven. The parquet is then laid, either glued down, free floating, or nailed to a structure.
The parquet is then sanded using professional machinery for several times until the surface is even and smooth. Any visible gaps are appropriately filled and sanded again to ensure a smooth and mark free finish. Finally varnishing, wax or oil is applied